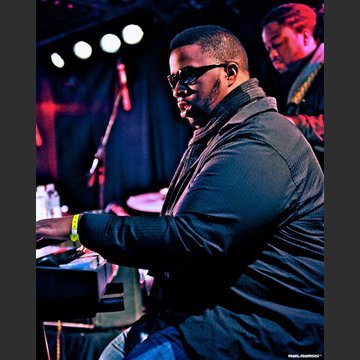 Gender:
Male
Age:
36
Ethnicity:
Black / African descent
Lives in:
Orlando, FL (United States)
Website:
http://Vthov.com
Last Login:
2013-06-05

Profile Last Updated:
2013-06-05

Member Since:
2013-03-10


About
Alvin "Vinthoven bka Vthov" Giles is a summa cum laude graduate of FAMU. Born and raised in Orlando, Florida, his music is highly regarded as a breath of fresh air. He intricately weaves musical elements together with fluctuating rhyme schemes to produce a fresh sound. Escaping the confines of mainstream taste, he brings his listeners raw, yet positive, thought provoking lyrics over sonorous beats.

Videos 5
Channels 0
Video Comments 5
Channel Comments 0
"Amongst The Stars" - Vthov
7:34 |

19.4

/ 0.0
"Can Your Favorite Rapper Do This?"
3:44 |

8.8

/ 0.0
"Otis" - Vthov
3:09 |

2.4

/ 0.0
"Hip Hop And Violence" - Vthov
9:17 |

1.3

/ 0.0
"Stand Like Japan" - Vthov
5:10 |

0.6

/ 0.0
(no channels yet)
"That One Piece" by PARIAH

Pariah is dope. Period. Good luck sis... not too much luck though, don't need you beating me for the grand prize :)

"Amongst The Stars" - Vthov

Other rappers disliking the video, the likes don't mean anything. It's all about the shares, besides we all trying to put positive music out. Let's uplift each other. Who wins doesn't matter, it's a blessing just to be a part of something where positive hip hop is the emphasis. And thanks to all my fans who are liking and sharing the video. Bless up fam! -Vthov

"Gates"- Trus Real

Trus Real... My brother... This track was well thought out, bars are dope, and the delivery is top notch. A great story, has that "dance with the devil" by immortal technique type of vibe to it, which is not easy to pull off. I'm in the competition as well, check my entry out. The bible says the last will be first, and you did a great job capturing that theme here. Good luck to you fam.

"Amongst The Stars" - Vthov

Thanks y'all! I appreciate the love.

SEARCHING FOR A NEW HOME

Nice video fam. That hook is too dope! Check out my entry too. Be ez fam.
(no channel comments yet)