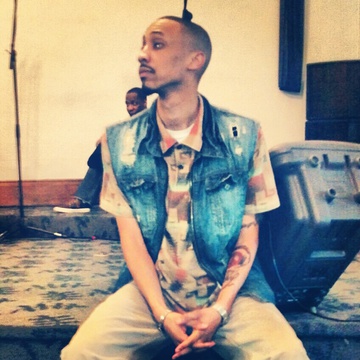 Gender:
Male
Age:
33
Ethnicity:
Black / African descent
Lives in:
Saint Paul, MN (United States)
Website:
http://www.uvsob.com
Last Login:
2012-11-14

Profile Last Updated:
2012-11-13

Member Since:
2012-11-13


About
A creative, ambitious, and innovative young man, Jake Webb has always aspired to take leaps and bounds into beating the odds. Born and raised in Minneapolis, Minnesota, the 25-year-old has beaten the odds his whole life. With a dual degree from Tuskegee University in Sales & Marketing and Business Management, he was the first male in his family to ever pursue and graduate from a university. Since he was a little boy, he always wanted to have his own business and knew it would be in the fashion industry. The idea of UVSOB came to him when his partner and college friend, St-Jean, asked him to come up with an idea for a business. From there, UVSOB blossomed into more than an idea but an actual reality. His vision for the company is to create opportunities not just for himself but for others as well. He feels they have the ability and voice to create a change and help those less fortunate through giving back and being a voice for our communities. He is thankful and excited for the journey. He appreciates everyone who has been around since UVSOB was just an idea. His faith in God has made him a very confident person believing anything is possible.

Videos 1
Channels 0
Video Comments 0
Channel Comments 0
(no channels yet)
(no channel comments yet)