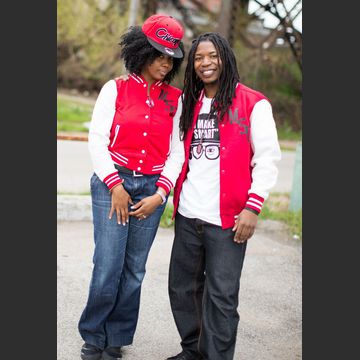 Gender:
Male
Age:
37
Ethnicity:
Black / African descent
Lives in:
Florissant, MO (United States)
Website:
http://www.makesmartcool.com
Last Login:
2013-05-24

Profile Last Updated:
2013-05-06

Member Since:
2013-04-30

1033
VIEWS
0
VIDEOS
0
CHANNELS

About
I make smart cool

Videos 0
Channels 0
Video Comments 6
Channel Comments 0
(no videos)
(no channels yet)
Not A Child - Dustin Marlin

Good song fam.

Worth Fighting For By Damian

I checked out your Youtube page, and your videos on "BingeNow" have more views than the one's on Youtube, even your battles. All your video's except 3 are in the "few hundred" range and 2 out of the 3 that are not in the "few hundred" range is because of a network of other videos not associated with your talent. And I understand you can have multiple entries, the part I questioned was the fact ALL your entries are at the top, which again coming from a relatively unknown person, seems a little a skeptical to me. Hey man, I honestly wish the best for you, I am for the betterment of all people. But that can't happen without honesty, and I just hope all your success on BingeNow is from honest mass appeal and votes. Peace FYI: I watch battle rap too, URL, King of the Dot, Dont Flop, and Street Status and my brother battle raps and I never heard of you. But I honestly hope the best for your career, you seem like a cool dude.

Worth Fighting For By Damian

How does this have 17, 000 views and you don't even have a fan base or a popular Youtube account? And why do you have 3 different video's entered in the contest....each ranking 1st 3rd and 4th.
(no channel comments yet)