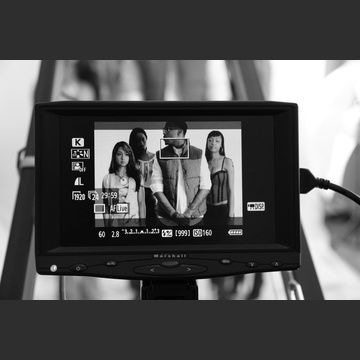 Gender:
Male
Age:
33
Ethnicity:
Black / African descent
Lives in:
Bronx, NY (United States)
Website:
http://Reverbnation.com/StarchildBarr
Last Login:
2012-10-10

Profile Last Updated:
2012-10-11

Member Since:
2012-10-10

156
VIEWS
0
VIDEOS
0
CHANNELS

About
There are people in this world who have been blessed with opportunities to be great, and either squander their chances or flourish in their gifts. R&B/Pop sensation BARR has stood up to the plate of opportunity on many occasions, and has hit a homerun time and time again. If preparation is the key to success, there is no door BARR will not be able to open. This is the beginning of a story that is sure to entertain you for years to come, with a talent that is destined for greatness. His father, Abdul Khaliq, was an in-house producer for Def Jam and made sure BARR had every opportunity to nurture his inherited musical talents. BARR was enrolled in the Boys Choir of Harlem. At 8 years old he began the process of preparing for the stage that would last up through high school and developed a work ethic most adults would be envious of. The Boys Choir of Harlem taught the usual curriculum, but added in hours of vocal training, music theory lessons, and choir practice. Most other kids played sports and attended after school programs while BARR was singing at prestigious events meeting many celebrities and humanitarians and performing all over the world. "One of my favorite experiences was recording on Kanye West's single "Jesus Walks" on the College Dropout album. It was exciting to be a part of such a major project and see it become a hit, states BARR Graduating salutatorian earned BARR a few scholarships and he decided to attend Lincoln University in Pennsylvania. Continuing his busy lifestyle he joined the step team, the choir, was a part of the modeling organization, sang at every event, joined the Phi Beta Sigma Inc. fraternity, and even tutored. Right after college he began to pursue a career in music. While testing the rough waters of the music business, it was coincidence that set BARR on his current path. Born to perform and working towards perfection, BARR is hungry for his spot on the main stage. There is an air of confidence about this young man that makes you a fan even before he sings. It's almost as if he knows something you don't. As if he's already had audiences fall in love with his voice. As if he has already performed and recorded with multiplatinum artists. As if he was already a star and you didn't know it. BARR is coming soon. The only question is will you be ready.

Videos 0
Channels 0
Video Comments 0
Channel Comments 0
(no videos)
(no channels yet)
(no channel comments yet)