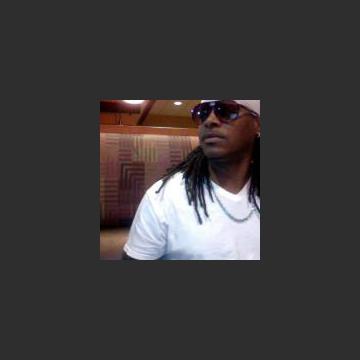 Gender:
Male
Ethnicity:
Black / African descent
Lives in:
NIAGARA FALLS, NY (United States)
Website:
http://www.tatemusicgroup.../?id=10927
Last Login:
2013-03-23

Profile Last Updated:
2013-03-19

Member Since:
2013-03-08


About
PEACE WORLD! I GO BY THE NAME "SOLO ARTIST SAXX" I REPRESENT THE NEXT GENERATION OF MC'S/ENTREPRENUER'S. I'VE BEEN ON THE UNDERGROUND CIRCUT FOR 17 PLUS YEARS. I CONTINUE TO STRIVE TO CREATE DIVERSE HIPHOP/UNVIVERSAL SOUL / GOOD MUSIC WITH SUBSTANCE AND A MEASAGE. THAT IS ALSO MARKETABLE. MY 1ST OFFICIAL ALBUM "UNDERGROUND TO THE MAINSTREAM" THROUGH (TMG) IS CURRENTLY AVAILABLE WORLD WIDE! I HAVE SEVERAL SONGS THAT HAVE BENN PLACED IN ROTATION ON SEVERAL FM SYNDICATED STATIONS. 2 VIDEOS RECENTLY SHOT, THAT HAVE BEEN PLACED IN ROTATION ON FUSE TV/MUSIC CHOICE. I HAVE SEVERAL THINGS IN THE MARKET PLACE. MY 1ST PROMOTIONAL TOUR WAS THROUGH OUT THE SOUTH EAST REGION, WITH ACTS LIKE:"GROUP HOME" "ONYNX "DAS EFX" " ALL CITY" LOST BOYS" "DE LA SOUL" ETC. & MANY MORE JUST TO NAME A FEW... CURRENT TOUR SPOTS WITH "VERSE SIMMONDS",I HAVE DONE SEVERAL MAGAZINE & RADIO INTERVIEWS ASWELL. *** RECENT SEAKER ENDORESEMENT COMMERCIAL PHOTO SHOOT FOR QORE IDENITY** SEE VIA YOUTUBE/SOLOARTISTSAXX CURRENTLY IN PROCESS OF RELEASEING MY 2ND ALBUM "STATE OF HIPHOP" I STRIVE TO SECURE THE PROPER DEAL STRUCTURE FOR THIS PROJECT!, IN HOPES THAT THE WORLD CAN EMBRACE MY MUSIC ,SOUND & STYLE. IM A SONGWRITER/PRODUCER/DJ/MC/ PERFORMER .ALSO INTO ACTING JUST TO NAME A FEW THINGS UNDER MY ENTREPRENUER UMBRELLA.. & THE C.E.O 0F 6.2, ENT. S.A.M.E./BOOKING AGENCY.

Videos 2
Channels 0
Video Comments 0
Channel Comments 0
(no channels yet)
(no channel comments yet)