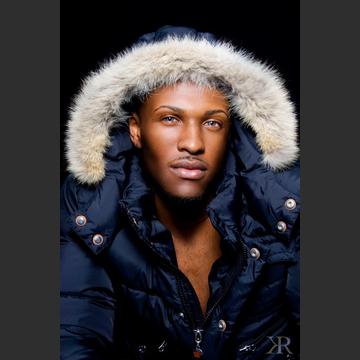 Gender:
Male
Age:
32
Ethnicity:
Black / African descent
Lives in:
Miami Gardens, FL (United States)
Website:
http://facebook.com/100002549958210
Last Login:
2012-10-29

Profile Last Updated:
2012-10-29

Member Since:
2012-10-29


About
Will Homo Hop Ever Go To The Next Level??.. .. Will Homo Hop Ever Go To The Next Level?? That was a question asked by many and only few answered! Some replied yes, some replied no, and often replied how? We have seen alot of talent through out this circle we call "The Rap Game"! Many people who have came from nothing have emerged into something! Some names in particular, Lil Kim, Trina, 50 Cent, Snoop Dog, Ice Cube, Eve, and etc. Wether if they enter this game for the fame or for the money. It's safe to say this game is the meal ticket that is wanted by many. But what about for "GAY'S"? Many statements said never because no one will approve it. But at this time i will have to say i disagree. Hustling in the streets of Carol City (Miami, Fl), lies one person who is determined to prove everyone that has something negative to say about Homosexuals entering the rap game. He goes by the stage name "Sissy Rich," "Famous," or "Emilio Richie (Formally Milio Poochi)." Born in the the year of the 90's as Leroy Taffe. "...i don't care what nobody has to say about me because i'm going to prove them wrong, because i'm one of the punks from miami that can really really rap.."! His attitude matchs his music and i categorize it as Street from a gay level. He says wether if someone thinks his music is important or not its his story. Wether if he's talking about himself, or talking threw somebody else's struggles he says he has been around and seen alot of things so he makes it his own voice to speak. At the age of 12 was the year S. Rich said he began his journey as trying to be "The FP Of Miami" aka "The First Punk Of Miami." Alot of his times of shining were cut in half because of local rivals and a jealousy war threw out the streets of dade. "..i use to have beef with this punk name Kay, o and Dion, and all his friends because people felt i was a better rapper. Let me see. Yeah thats it because i never had beef with this rapper called Man because he wasn't on that!". So in the little town of Miami there was a big feuding between all local gay rappers something as what to say a Lil Kim, Trina, Jacki-O, Remy Ma and so-on battle over the rap throne.
Quite amused at it all said Rich, who just kept looking into his cell phone to keep track with the time, giggling for minutes and minutes. The upcoming rapper has also been in alot of situtations from being "dependent and down" so he calls it. He has been kicked out of 26 schools because of the attitude he threw to his teachers when he didn't get his way. "..i'm the type of child you wanted to have but in reality never wanted to keep! I know i have put my mother and alot more people threw it but they love me and i love them and i'm going to keep on for them. I'll show my teachers i was something they couldn't see...!" Sissy Rich has been involved into everything your average late teen wouldn't and shouldn't supposed to be in and around. He has stolen from many department stores to make a way of life, and hung around so many diffrent felons from people who steal idenity's to convicted killers. He said he's living a dangerous life but the fast lane isn't anything to mess with. Wonder how fast he's going. Rap to him is a hobby, so he isn't into the whole claiming crowns ethic. He says he knows he can rap and he's not afraid to pull it. Just starting to finnaly record music and upload it onto the world famous Myspace.com website he has already reached over 160k+ profile views, and over 500k+ song plays. Amazing. When i went to ask him about his short amount of little but great success all he replied was "look i don't have fans, i consider everybody a equal associate. You respect me and i respect you. So how i respect them is by giving them great and real music they'll love. I'm always recieving phone calls in the middle of the night from friends demanding i record and bring out more music. So its amazing to be on high demand."

Videos 1
Channels 0
Video Comments 0
Channel Comments 0
(no channels yet)
(no channel comments yet)