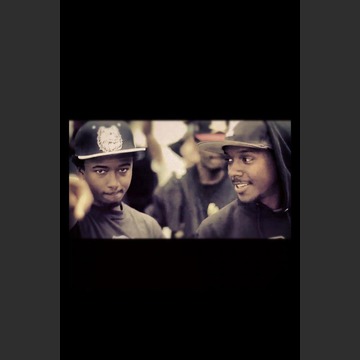 Gender:
Male
Age:
28
Ethnicity:
Latino / Hispanic
Lives in:
New Haven, CT (United States)
Website:
http://facebook.com/ronyeez
Last Login:
2012-11-14

Profile Last Updated:
2012-11-14

Member Since:
2012-11-14


About
Ronald Brandon Warren (born July 16th, 1991), better known by the stage name Ron'Yeezy (Of IN3R CIRCLE) formally known as "Young Ron " , is an American rapper based in New Haven, CT. Following in his idol's footsteps he released his debut mixtape, Cloud 9, in 2009. His single, "Money , Weed " ft. Bob Swags received urban internet radio airplay, charting on the Rhythmic Top 10 on the Reverbnation.com charts in 2010 in just 2 weeks of upload time. Yeezy parted with his former group [ECG] also known as "Elm City Gang" and released his second mixtape, Not Easily Broken, in late December 2010 with the help of his current team IN3R CIRCLE. They [IN3R CIRCLE] released the mixtape Twenty Eleven as a free download in Febuary 2011 then the following " Just.US.Leage " in early 2012. He is also well-known for his Engineering, Graphic Designs, & Collaborations with plenty of known indie artists from across the US & UK.

Videos 1
Channels 1
Video Comments 0
Channel Comments 0
(no channel comments yet)