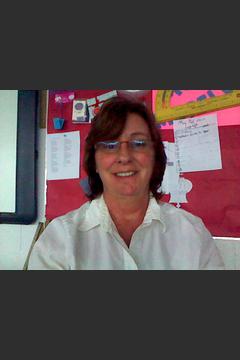 Gender:
Female
Age:
70
Ethnicity:
White / Caucasian
Lives in:
Grosse Ile, MI (United States)
Last Login:
2011-10-18

Profile Last Updated:
2011-10-16

Member Since:
2011-04-18


About
I am a math teacher at Westwood New Tech High School located in Dearborn Heights, Michigan. Currently I teach Geometry and Algebra in a stand-alone class. I have been teaching math (and careers) for 15 years and have truly enjoyed engaaging students in the world of mathematics and helping them understand how math is used in their everyday practices as well as in every occupation they might encounter. As a facilitator of math at Westwood New Tech, I have developed numerous projects for my Geometry students. Some of these projects include computer animation, making pinhole cameras, designing clothing and/or costumes, and baking. The students at Westwood New Tech learn in a different way, and as their facilitator, I have had the opportunity of showing them how math relates to everything. I am married, have two sons and three granddaughters. I live on an island and enjoy many things. My passion (outside of school) is gardening and nature. I also love to read, watch movies, swim, and spend time with my girls. I believe that learning never ends so am always looking for new opportunities to learn something new.

Videos 13
Channels 1
Video Comments 1
Channel Comments 1
Our Technicians
4:40 |

2.0

/ 0.0
Circles & Arcs - Length, Circumference & Diameter
2:51 |

2.0

/ 0.0
Right Triangles - Pythagorean Theorem - Example
2:03 |

1.0

/ 0.0
Right Triangles - Special Triangles - 45/45/90
3:00 |

1.0

/ 0.0
Cylinders - Area & Volume
4:24 |

1.0

/ 0.0
Right Triangles - Pythagorean Theorem
1:56 |

1.0

/ 0.0
Circles & Arcs - Definitions
3:01 |

1.0

/ 0.0
Circles & Arcs - Naming & Finding Measure of Arcs
5:53 |

1.0

/ 0.0
Right Triangles and Trig Functions
10:03 |

1.0

/ 0.0
Circles & Arcs - Finding Area
5:19 | 0.0 / 0.0
Welcome to Westwood New Tech
25:16 | 0.0 / 0.0
Right Triangles - Special Triangles - 30/60/90
5:03 | 0.0 / 0.0
Prisms - Area & Volume
3:45 | 0.0 / 0.0