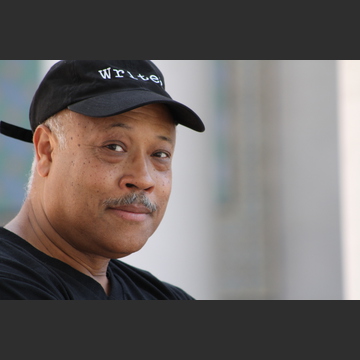 Lives in:
Pasadena, CA (United States)
Last Login:
2016-06-29

Profile Last Updated:
2015-11-20

Member Since:
2015-11-19


About
Reginald D. Brown is a Director member of the Directors Guild of America, and the Writers Guild of America. Currently, he is a Co-writer and Co-Director on The Last Mambo, A historical documentary about the evolution of Latin Jazz and Salsa Dance Fanatics in the San Francisco Bay area. He is the Writer//Producer/Director of A Profile in Courage: Linda L. Smith, the founder of Four D College, the only African American Vocational Nursing School in the State of California. He continues to focus on story even with his documentaries as can be seen in his feature documentary Witness to a Dream, and the Award Winning documentary, Salute: The Peter Norman Story. But documentaries are not his only love, as he co- produced the romantic comedy, Love and Other 4 Letter Words, and directed Back Home With Lisa Smith Putnam, a Christmas TV Special featuring Jazz artist Kenny G. Reginald's professional career began in 1978 when he received an Independent Filmmaker Grant from the American Film Institute to write and produce Homecomin'. One of his most accredited productions is the hour long, PBS documentary film entitled I Remember Beale Street, about a once thriving black community that was the center for black culture in the South and the legendary birthplace of the "blues." His other credits include the Annual Celebrate The Soul of American Music, Story of a People: Expressions in Black; African-American Heritage Awards, and Today's Child: Tomorrow's Hope. In the decade of the 90's he wrote and directed America Salutes Rosa Parks, a Special at the John F. Kennedy Center for the Performing Arts in Washington, D.C. and Ella Fitzgerald: 60 Years of Music at the Universal Amphitheater. No stranger to the theater, Reginald has written and directed Great Women of Color, at the Whitefire Theater in Sherman Oaks, California. He is the director of the musical Hattie, What I Need You To Know, starring Vickilyn Reynolds. It made its debut in 2007 at the Cleo Parker Robinson Dance Theater in Denver, Colorado and made its Off-Broadway appearance in 2008 at the National Black Theater in Harlem, New York. Reginald is a former Co-Chair of the DGA's African-American Steering Committee, and has spent the last 18 years as a Visiting Assistant Professor at the University of California, Los Angeles teaching TV Production Workshops as well as an instructor in Cinema in the Bill Cosby Summer Digital Film Institute at the University of Southern California.

Videos 1
Channels 0
Video Comments 0
Channel Comments 0
(no channels yet)
(no channel comments yet)