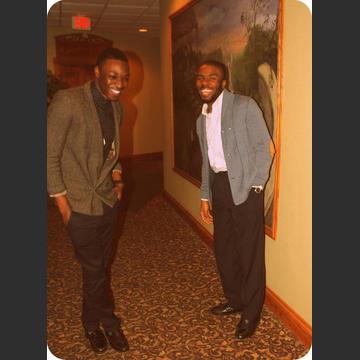 Ethnicity:
Black / African descent
Lives in:
New Rochelle, NY (United States)
Website:
http://nuzzcrewmusic.com
Last Login:
2013-07-15

Profile Last Updated:
2013-03-30

Member Since:
2013-03-30


About
"Supporting our music spreads the love for originality"-NUZZCREW NuzzCrew is a Nigerian-American R&B group based in New York. Originally established in 2010, two of its members, Silachi and Nnabu grew up together and share a long history. They were active in the church choir from a very young age and honed their skills there, often taking center stage at various talent shows within the community. In 2009, Silachi started a gospel quintet called "Blessed" and starting writing music for the group. Although it was successful, the distance of college posed a threat to the boys as they could no longer record or perform together. In 2010, Nnabu met a friend called Justin, whom he told about his singing prowess. Coincidentally, Justin also revealed being a producer. Nnabu introduced Justin to his long time partner Silachi, and within a few months the boys were all working together. The group's official name Nuzzcrew, was established shortly after creating their first song. The inspiration for the name stems from the member's mission of creating music that everyone can appreciate. Their goal is to reach beyond the stereotypical R&B genre and produce quality and enduring music that can be universally shared.

Videos 2
Channels 0
Video Comments 0
Channel Comments 0
Don't Die On Me
3:53 |

2.4

/ 0.0
Silachi-Maine
4:04 |

2.0

/ 0.0
(no channels yet)
(no channel comments yet)