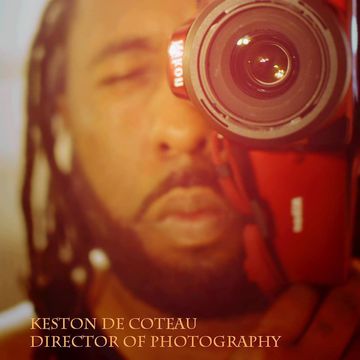 Lives in:
Baltimore, MD (United States)
Last Login:
2015-05-10

Profile Last Updated:
2015-05-10

Member Since:
2015-05-10


About
Keston De Coteau, CEO & Founder: Unwilling to allow his creativity to wither away in the office, Keston De Coteau left an eleven-year career in health care, marketing and client relations to build Keystone Productions.The innate ability to think introspectively and strategically help him collaborate with a range of clients from businesses in the private and non-profit sectors (Big Brothers Big Sisters of Greater Chesapeake, Salvation Army, etc.) to regional musicians (Grammy-nominated Baltimorean Maysa Leaks, Marcell Russell, etc.) and event organizers.Keston is adept at seeing projects through from pre-production to directing, shooting, and editing. His work has appeared on ESPN, ABC and internationally via music websites such as Sonic Soul.Keston serves as a mentor with Youth Advocate Programs, Inc., and teaches students the art of photography through the BELL Program. He studied marketing at Morgan State University, but considers himself a lifelong student, working diligently to hone his craft. Keston is a proud husband and father; his daughter, Naima, brings endless joy.

Videos 3
Channels 0
Video Comments 0
Channel Comments 0
Broken Pieces by Antonio Long Directed By Keston De Coteau
4:44 |

2.0

/ 0.0
Marcell Russell Baggage Directed by Keston
5:03 |

1.0

/ 0.0
Keytah Murray Shake Rattle Rock and Roll Directed By Keston
7:49 |

1.0

/ 0.0
(no channels yet)
(no channel comments yet)