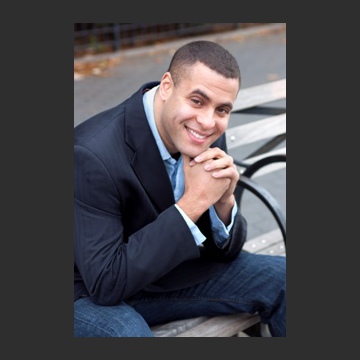 Gender:
Male
Age:
41
Ethnicity:
Native American
Lives in:
Brooklyn, NY (United States)
Website:
http://www.executionenter.../Home.html
Last Login:
2012-11-15

Profile Last Updated:
2012-11-15

Member Since:
2012-11-15


About
Joseph Francis has always had the "Big Apple" running through his veins. Having lived in New York most of his life, Joseph earned a Bachelor of Arts degree in Media Arts from Long Island University (LIU), with a major in Film and Television and a concentration in Direction and Production Management. Working full-time throughout school kept Joseph's motivation, organization and endurance intact. At age 31, Joseph is well underway to establishing a career that has become the love of his life. He has continued to develop his creative skills by writing two television sitcom scripts, seven feature film scripts, and two short film scripts called Men Are Liars and Being Brooklyn. Lastly, Joseph has produced multiple projects that are currently in postproduction. These projects which included "No Swimming," "Palace Living," and the You Tube Drama Series "Normal." This put Joseph in direct contact with the creative of the projects and allowed him to put his touch on them. Currently, he is in the process of completing three different film entries for three different projects, all of which he will produce and direct.

Videos 1
Channels 0
Video Comments 0
Channel Comments 0
(no channels yet)
(no channel comments yet)