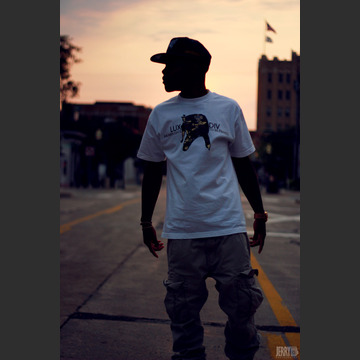 Gender:
Male
Age:
29
Ethnicity:
Black / African descent
Lives in:
Detroit, MI (United States)
Website:
http://www.ITSG3.com
Last Login:
2012-10-10

Profile Last Updated:
2012-10-10

Member Since:
2012-10-10


About
Greg A. Watkins III, b.k.a. G-3 is a young (19yr old) up and coming artist from Detroit, Michigan. Greg was born on the west side of Detroit, MI. Greg was raised by his mother who worked steadfastly to instill in him the principles of hard work and determination. Greg began rapping at an early age, freestyling in friends' backyards, performing at local talent shows etc. But high school is where he furthered his music career, met life long friends, and gained the support of fans and peers as he independently sold copies of his music. In his early years of high school, Greg met Sean Menifee (Mentor to Big Sean, Pat Piff) who became his mentor and close friend. Since 2005 Greg has opened up for many major artist including names like DefJam's Rick Ross, Shawty Lo, & many more. G-3 currently has two mixtapes under his belt starting with "ItsG3!: TheMindBlowingExperience" [Oct. 2009] and "Party&Bull$#!T The Mixtape" [Jul. 2010]. His hit single "Radio" (currently on iTunes) vastly took over the Internet and created major buzz for the artist and quickly solidified him as a breakout star. The release of "Radio" gave him the exposure needed to showcase and introduce his talent to the world. G-3 is just released his new street album titled "Man Of The Hour" July 3rd 2012, check it out for yourself! To stay connected to G-3 check out www.ITSG3.com for exclusive updates that you won't see anywhere else!!!

Videos 1
Channels 0
Video Comments 0
Channel Comments 0
(no channels yet)
(no channel comments yet)