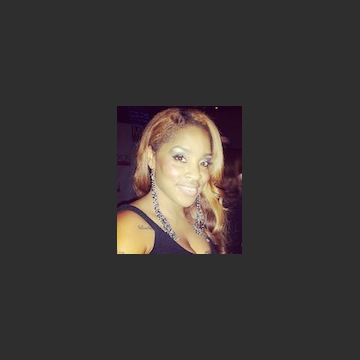 Lives in:
Duluth, GA (United States)
Website:
http://www.iamyaminah.com
Last Login:
2015-09-07

Profile Last Updated:
2015-08-26

Member Since:
2013-12-13


About
So much to say, so little space... First, and above all things, I am a child of God, as only he could bring me from where I was, to where I am, and where I am going. I am a very spiritual being. I am a mother of three beautiful daughters, Shania, Samia, and Sarai. I call them SC3 for short. I love being a mom, and almost everything that I do is to be a good role model for them. My hobbies are reading, writing, drawing and painting. I love everything creative, and I can see the beauty in anything. If I'm not working, I have a lot of "girl nights" with SC3. I love family and cherish genuine friendships, and will do anything I can to support the dreams and goals of my children, parents, siblings, and friends. What most people don't know about me is that I am a "Jane of all trades". I am a firm believer that anything is possible, so when I have an idea, I try it out. Some of my many successful ideas include writing, illustrating and self-publishing my own children's book titled "Around the World in 26 Alphabets". I started a cosmetic line where I actually make the products by hand and has since blossomed to YANY Boutiques. Several years ago I wanted to teach, therefore I was a substitute in a local county school system, an adult tutor, and art instructor for several nonprofit programs. However, shortly thereafter, I decided to follow my life long dream and attend law school. During law school, I started a small business and entertainment management firm, The Childress Group, LLC that has since become a legal support, small business management, and finance firm. I am the founder and President of the DREAM It Forward Foundation, a non-profit that focuses on mentoring youth, teens, and single mothers. I am an active mentor within the organization. In 2013, my passion for empowering women spear-headed me into the founding of the I Am - Women's Empowerment Conferences. Starting in Atlanta, and now quickly moving across the country, a group of phenomenal women speak to women in order to empower them, and propel them to success in both their personal and professional lives. Over my lifetime I have done so many things (can't name them all), and pretty much enjoyed them all! I believe that you are successful at any goal that you set for yourself, and attempt. You can only fail if you don't try. As life continues I strive to continue to be a great mom, a successful attorney, compassionate mentor, a rocking CEO, and a woman that empowers others to be great. I have spent a lot of time studying, working hard, and sacrificing more than you can imagine, in order to follow my dreams, and truly want to help others follow theirs. Before you leave, always remember you are great! Thanks for reading!

Videos 1
Channels 1
Video Comments 1
Channel Comments 0
(no channel comments yet)