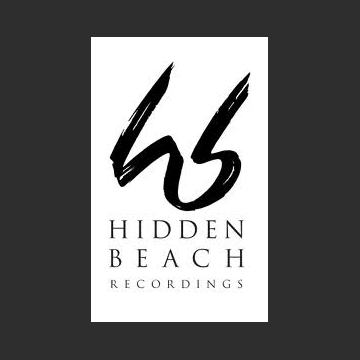 Age:
31
Lives in:
Beverly Hills, CA (United States)
Website:
http://www.hiddenbeach.com
Last Login:
2011-10-18

Profile Last Updated:
2011-10-05

Member Since:
2011-09-13


About
Hidden Beach is an American independent record label specializing in Urban Alternative, R&B, Soul, Inspirational and Contemporary Jazz music genres. Hidden Beach was formed in 1998 as the vision of its founder and Chief Executive Officer, Steve McKeever and currently holds a distribution deal with Universal Music Distribution Group. Steve McKeever, CEO, Founder and Chief Creative Officer has spent over 20 years in the music industry. McKeever was born in Chicago, Illinois. After graduating from St. Ignatius High School, McKeever attended the University of Illinois at Urbana-Champaign, where he graduated in 1982. From there, he attended Harvard Law School and earned his J.D degree in 1985. After graduating from Harvard Law School, McKeever was hired by the law firm of Irell & Manella LLP in Los Angeles as an entertainment lawyer. While there, he discovered comedian Robin Harris, and helped him land a role in Spike Lee's Do the Right Thing. In 1991, McKeever joined Motown Records as senior vice president of artists and repertoire, where he expanded the label's line-up with people like Queen Latifah, while at the same time managing blockbuster acts like Boyz II Men and Stevie Wonder. He has also worked with Lionel Richie, Diana Ross and Zhane. The following year, he launched MoJAZZ Records, a subsidiary of Motown, where he launched a number of new artists. In 1993, McKeever played an instrumental role in the sale of Motown to PolyGram Records. McKeever left Motown in 1995 to work on his own projects, and in 1998, he founded Hidden Beach Recordings (HBR).[1] Charles Whitfield, Production and Artist Relations: A graduate of North Carolina Central University with a B.A. in Criminal Justice. Charles joined Hidden Beach for the date the label opened its doors as a paid intern with no record label experience but a passion for music. Charles had the foresight to introduce McKeever to Michael Jordan, one of the lead investors in Hidden Beach. Currently Charles oversees all production of content for the label and is the primary liaison between the artists and the label. Prior to joining Hidden Beach, Charles served as an assistant manager at a Fortune 500 consumer finance company where he became the leader in business development for his sales district. Hidden Beach has four label imprints, which focus on a different genres of music. -Hidden Beach is the primary label imprint and is used for R&B, neo-soul, jazz, instrumental and compilation releases -Still Waters, a Hidden Beach Experience is the label imprint dedicated to inspirational music releases spanning the gamut from gospel music to motivational music to inspirational speeches. The debut release on Still Waters was nominated for a Grammy, a Dove Award and a Stellar Award. -Hidden Beach Celebration Series focuses on specialty themed albums such as Christmas and Mother's Day releases. HBR's first Celebration Series released was Bebe Winans' My Christmas Prayer which topped 5 different Billboard Charts, was names as one of Oprah Winfrey' Hidden Beach's first artist to sign to the label was Jill Scott, who, to date, is their best selling artist. The inaugural release, Who Is Jill Scott? Words and Sounds Vol. 1, has sold 2.4 million units according to Nielsen, and was nominated for four Grammy Awards. Scott has gone on to release three studio and two live albums and currently stars in the HBO series the No. 1 Ladies' Detective Agency. Hidden Beach was tapped as the label to release the Yes We Can: Voices of a Grassroots Movement compilation CD, with proceeds to benefit the Barack Obama campaign. Obama inspired many artists to create songs of hope and the campaign felt it to be a good idea to compile these songs onto one project. McKeever had been in talks with the Obama campaign regarding such a project for a while. Artists on the project include Kanye West, Stevie Wonder and Sheryl Crow and was released on September 18, 2008.[5]

Videos 27
Channels 1
Video Comments 0
Channel Comments 0
Kindred The Family Soul - Stars
4:30 |

2.0

/ 0.0
Quincy Jones - Soul Bossa Nostra (ft Luda, N7,Rudy Currence
4:18 |

2.0

/ 0.0
Jill Scott - Golden
3:35 |

1.0

/ 0.0
Jill Scott - Cross My Mind
4:54 |

1.0

/ 0.0
Jeff Bradshaw - Slide (feat Jill Scott)
4:04 |

1.0

/ 0.0
Kindred The Family Soul - Far Away
3:50 |

1.0

/ 0.0
Kindred The Family Soul - Where Would I Be (The Question)
3:37 |

1.0

/ 0.0
Glen Scott -- Deep In It
4:11 |

1.0

/ 0.0
Kindred The Family Soul - House Of Love
5:24 |

1.0

/ 0.0
Mike Phillips - Wonderful and Special (feat Jazzedin Ready)
3:30 |

1.0

/ 0.0
Naturally 7 - In The Air Tonight (Live from Paris Subway)
5:12 |

1.0

/ 0.0
Naturally 7 - Wall Of Sound
4:45 |

1.0

/ 0.0
Jill Scott - Hate On Me
3:37 |

1.0

/ 0.0
Jill Scott - Gimme
3:36 |

1.0

/ 0.0
Jill Scott - The Way
4:15 |

1.0

/ 0.0
Jeff Bradshaw - Til Tomorrow(ft.Raheem DeVaughn and Ms.Jade)
0:41 |

1.0

/ 0.0
Jill Scott - Dear Mr. and Mrs. Record Industry
3:55 |

1.0

/ 0.0
Jill Scott - The Light (Original Mix)
4:24 |

1.0

/ 0.0
Jill Scott - Wake Up Baby
4:10 |

1.0

/ 0.0
Jill Scott - Wondering Why (You Don't Talk To Me)
4:02 |

1.0

/ 0.0
Jill Scott - Lovely Day
3:37 |

1.0

/ 0.0
The Original Jill Scott From The Vault Vol 1 (Mix)
11:24 |

1.0

/ 0.0
The Original Jill Scott In Chicago
1:31 |

1.0

/ 0.0
The Original Jill Scott in New Orleans
1:16 |

1.0

/ 0.0
Jill Scott - Gettin In The Way
3:37 |

1.0

/ 0.0
Ramsey Lewis - Living for the City
4:26 |

1.0

/ 0.0
Jill Scott - A Long Walk
4:19 | 0.0 / 0.0
(no channel comments yet)