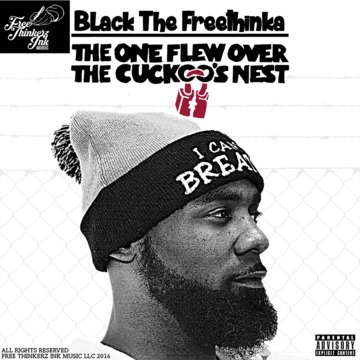 Gender:
Male
Age:
37
Ethnicity:
Black / African descent
Lives in:
Detroit, MI (United States)
Website:
http://FREETHINKINGENT.NET
Last Login:
2016-11-16

Profile Last Updated:
2016-11-16

Member Since:
2013-04-24


About
"Make dollas make sense, Free Thinking!" FOUNDER/PRESIDENT/CEO of FREE THINKERZ INK MUSIC PRODUCER/ENGINEER/SONGWRITER/ARTIST Black was born and raised in Detroit, "where the unemployment rate is high, and the murder rate stay rising", as he vividly stated. Music and Marijuana is his refuge, his escape, his savior. Medication to the burdens and illnesses of everyday life in the ghetto, where most seem to be trapped. "The state of hip hop today is one of the very factors that we remain trapped. I come using a very different approach. Knowledge is power and if knowledge isn't incorporated into my music then im part of the problem." Ranging from street music to political warfare, he comes bearing an arsenal of material for the real hip hop heads, for the smokers and tokers, for the ones who are displeased with the trash not only being put out, but the trash thats becoming the new normal. With hits like "GAME OF THRONES" & "I GET HIGH ft Cmo $, TAE $, GWEEDO" both produced by Mr. Kooman, this untouchable sound seems to be growing among the people like a rumor...only far more interesting. Free Thinkerz Ink Music is definitely a name to keep on the brain.

Videos 1
Channels 0
Video Comments 2
Channel Comments 2
(no channels yet)