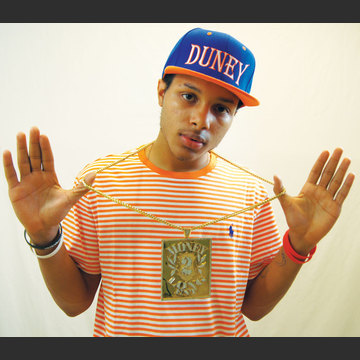 Gender:
Male
Ethnicity:
Black / African descent
Lives in:
Dallas, TX (United States)
Website:
http://Money2Long.Com
Last Login:
2012-10-14

Profile Last Updated:
2012-10-10

Member Since:
2012-10-10


About
20 yr old Baton Rouge born & Dallas raised Money 2 Long Ent recording artist Duney has been building a STRONG buzz, especially after opening up for Currensy at The House Of Blues in Dallas on 4/23/12 & Travis Porter on 7/5 . After reaching some success in '09 with a group, he decided it would be better to go the solo route. His hit single "CREAM" is making a lot of noise and after winning on KiKi J's Street Swagg Sunday 4 weeks in a row, it is currently on rotation on K104fm which is one of the biggest radio stations in Dallas, not to mention being played in other states/cities like Oklahoma, Arkanasas, Shreveport, Atlanta and many others . "When I made the song CREAM, i wasn't expecting it to catch on like it has been doing. I just thought it would be creative to make a down south version to Wu-Tang's C.R.E.A.M ." He also just released a new single "FIRED UP" & its taking off !! This is only one aspect of this Duney's creative mindset, meaning not only can Duney win the crowd over in club atmospheres, he can also win them over in sold out venue's like the House Of Blues. "I Just focus on being creative & remaining in my own lane. I feel like I'm gaining more & more fans on a daily basis." With his new Kush McLovin mixtape already at 25,000+… Its only a bright future ahead for this kid.

Videos 1
Channels 0
Video Comments 0
Channel Comments 0
(no channels yet)
(no channel comments yet)