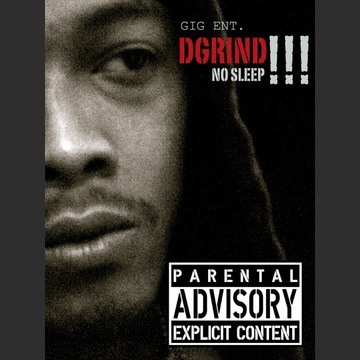 Gender:
Male
Age:
33
Ethnicity:
Black / African descent
Lives in:
Van Nuys, CA (United States)
Last Login:
2012-11-27

Profile Last Updated:
2012-11-15

Member Since:
2012-11-15


About
I AM AN ARTIST OUT THE WESTCOST CA BORN, HALF RAISED IN LAKE CHARLES LA,I STARTED WRITING SONGS AND HAVING LOVE FOR THE MUSIC AT THE AGE OF 13YEAS OLD BY THE TIME I WAS 16 I WAS RECORDING OF TAPE RECORDERS AND PROGRAMS SUCH AS LOGIC. MY MUSIC IS A MIX OF REAL LIFE SITUATIONS IVE BEEN THREW AND WHAT IVE SEEN SO FAR OUT OF LIFE AND SOME PARTY MUSIC I OFTEN SWICTH STYLES NOW AND THEN DUDE TO MY SOUTH WEST BOND KEEP MY FANS ON THERE TOES. I TRY HARD NOT TO SOUND LIKE OTHERS BECAUSE I'M A STRONG BELIEVER IN ORIGINALITY.IVE WROTE EVERY SONG I SPIT NO ONE WRITES FOR ME SO EVERYTHING U HEAR IS FROM MYSELF. I GOT THE NAME DGRIND BECAUSE OF MY STREET LIFE MY OLDER FRIENDS START CALLING ME GRIND BECAUSE OF MY DRIVE AND AMBITION TOWARDS WHAT EVER I DO.SO THAT'S WHY MY NAME IS DGRIND IF U WANT TO HEAR MORE AND SEE MORE CHECK OUT MY MUSIC AND VIDEOS AND ILL PAINT THE PICTURE FOR YOU.

Videos 2
Channels 1
Video Comments 0
Channel Comments 0
Balling Like a Rapper
4:40 |

1.0

/ 0.0
DGRIND GO HARD OR STAY HOME
6:49 |

1.0

/ 0.0
(no channel comments yet)