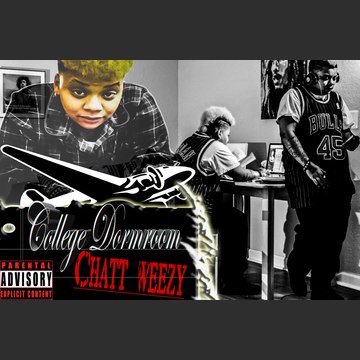 Gender:
Female
Age:
30
Ethnicity:
Black / African descent
Lives in:
Winterpark, FL (United States)
Website:
http://facebook.com/100001278787213
Last Login:
2013-03-08

Profile Last Updated:
2013-03-08

Member Since:
2013-03-08


About
Upcoming female artist Chassidy "ChattWeezy" Lindsey from Gadsden, Alabama getting ready to release her first official mixtape called "College Dormroom". She is currently studying Recording Arts at Full Sail University. ChattWeezy has a combination of R&B and Hiphop she sings and also raps through most of her songs. Being that it is so hard to get respect in the music industry as a female artist she's also a lesbian who dresses tomboy. ChattWeezy is very talented and don't rap any bull you have to listen to her lyrical content which is derived from her struggle dealing with her difficulties as to where she came from and where her dreams are going to take her she speaks pure realest, such as things that are going on today in life, she is very different and at times wild and belligerent a rebel at heart and will be seen and heard, because her grind for her music will never stop.

Videos 1
Channels 1
Video Comments 0
Channel Comments 0
(no channel comments yet)