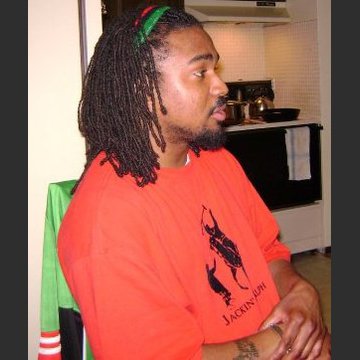 Gender:
Male
Age:
39
Lives in:
East Saint Louis, IL (United States)
Website:
http://facebook.com/31115346
Last Login:
2013-04-22

Profile Last Updated:
2013-04-22

Member Since:
2013-04-22

1059
VIEWS
0
VIDEOS
0
CHANNELS

About
Ain't

Videos 0
Channels 0
Video Comments 1
Channel Comments 0
(no videos)
(no channels yet)
"Gates"- Trus Real

My first day on here and I see/hear this?!! ALL of your comments will be understatements bro! This is one of THE dopest songs I've EVER heard in my LIFE!!! I'm a grown man and I shed a tear from each eye and was breathing heavy after this MASTERPIECE! It grabbed me like only about three other songs ever have. Absolutely sensational!!!Salutations for your creation! Salutations!!!
(no channel comments yet)