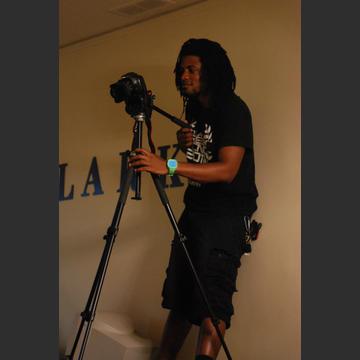 Gender:
Male
Age:
38
Lives in:
Smyrna, GA (United States)
Website:
http://www.workaholicfilms.com
Last Login:
2012-11-26

Profile Last Updated:
2012-11-17

Member Since:
2012-11-16


About
Director of Photographer Jason Rice initially started out as an English Major and later studied Journalism. While at North Carolina A&T University, he discovered his love of filmmaking when he was asked to co-write a scripted drama for campus television. Once realizing his true potential, he transferred to AIU in Atlanta, Georgia. There he met with other like-minded individuals and co- founded the Workaholic Films. He later earned a degree at Art Institute while honing his skill in cinematography. Jason is known for being able to emulate some of the greatest cinematographers of all time. Since 2008 Jason has placed and won in multiple film festivals both locally and nationally. He is most proud of his piece "Recovery" which won best Cinematographer and Best film in Campus Movie Fest in 2011. His strong sense of style and strenuous eye for detail gave many of the workaholic projects acclaim and placements in film festivals. Jason continues to pay close attention to the great cinematographers of the world and fuses that with his own unique touch to bring the images onscreen to life.

Videos 1
Channels 1
Video Comments 1
Channel Comments 0
(no channel comments yet)