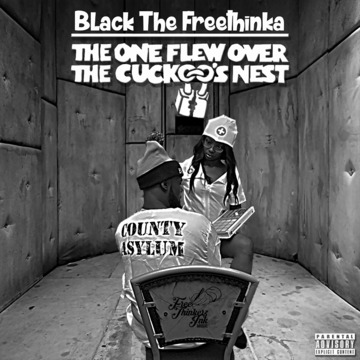 Gender:
Male
Ethnicity:
Black / African descent
Lives in:
Detroit, MI (United States)
Website:
https://itunes.apple.com/...20music&ig
Last Login:
2018-06-23

Profile Last Updated:
2018-06-23

Member Since:
2018-06-23

98
VIEWS
0
VIDEOS
0
CHANNELS

About
WRITER/ARTIST/PRODUCER/ENGINEER Born and raised in Detroit, MI, Black The Freethinka has an undeniable gift and passion fo music. Writing at the age of 8 or 9, he developed a rhythm and cadence. He learned to produce beats on "MTV Music Generator 3" and Funkmaster Flex's "Digital Hit Factory." In 2004 he was linked with a group of hustlers on the North End of Detroit. 'Don Status' consisted of Hunned Grand, C-Mo $, and Re-mane Rosedale. They were already seasoned with with tracks like 'Dats Da Man' & 'Ooh Wee' which were ringing in the hood. THis is where Black learned To hustle, as well as hone his musical skills. Freestyling was the norm on the block and soon Black became a member of the group. They released the mixtape 'ASSUME THE POSITION' in 2005 which was produced, recorded, and engineered by Charlie Scratch (Scrizzle) in Highland Park, MI. Black watched, learned, and soaked in the producer/engineer process. Although Don Status didn't release another full length project together, they remain in touch. In 2010 Black created the company 'Free Thinkerz Ink Music' He released 'Coffee & Weed - The Mixtape' in 2012, his 1st full length project. In 2016 the album 'THE ONE FLEW OVER THE CUCKOOS NEST' debuted in all digital stores. This was solely produced, recorded, and engineered by Black The Freethinka. Its clear that his best work is still ahead of him.

Videos 0
Channels 0
Video Comments 0
Channel Comments 0
(no videos)
(no channels yet)
(no channel comments yet)